Chiropractor Marcus Dawson D.C.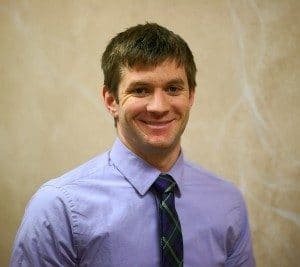 I am Dr. Marcus Dawson, born and raised here in Altoona, I proudly graduated from Southeast Polk (Go Rams!) My interest in chiropractic began when I was participating in high school football. My senior year I suffered a back injury that caused severe pain and was told by my family doctor there was little to be done and the odds of me competing in sports again were not favorable. As someone who played multiple sports year 'round this news was devastating. Thankfully I was referred to a chiropractor who worked with me to get my body on track to not only finish my senior season of football, but also wrestle and play soccer. In turn I was offered an athletic scholarship to play soccer at Grand View College, which I did successfully for four years with regular chiropractic care and no back pain. I received my Bachelors Degree in Biology with a minor in Chemistry from Grand View College. After graduation from Grand View, I went on to attend Palmer College of Chiropractic in Davenport, the founding institute of chiropractic. I graduated magna cum laude as a Doctor of Chiropractic in February 2013. While at Palmer I participated in club activities and intramural sports, but my favorite and most rewarding experience was studying abroad in Honduras. Though there for a short time, I spent my days providing adjustments to people who have no access to medical or chiropractic care.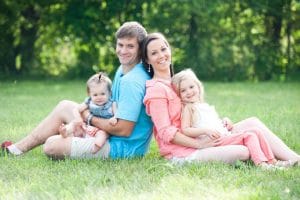 I witnessed firsthand the difference I can make as a chiropractor, and am excited to bring that to my practice in the States. My most rewarding accomplishment at chiropractic school was marrying my wife, Lindsey, and welcoming our first daughter, Adley, in October 2010. Landry joined the family in July 2013, making me uniquely qualified to adjust women of all ages!
OFFICE HOURS
---
Monday
7:00am - 11:00am
2:00pm - 5:30pm
---
Tuesday
7:00am - 11:00am
2:00pm - 5:30pm
---
Wednesday
7:00am - 11:00am
2:00pm - 5:30pm
---
Thursday
7:00am - 11:00am
2:00pm - 5:30pm
---
Friday
7:00am - 11:00am
2:00pm - 4:00pm
---
Saturday
8:30am - 10:00am